---
---
Name
Dr Kyla Smith
Paediatric Dietitian
Director of Mealtime Building Blocks
Summary of what the Company is about and how you came to create it
Mealtime Building Blocks offers specialist help for fussy eating, food refusal and stressful mealtimes. I started my own practice because I felt like there was so much I could do to help parents and children enjoy food and eating together, yet so many Perth families weren't getting access to a decent, evidence-based service. There's lots of general advice out there, but most of the time that isn't helpful for families who need to know how to help their child. I started on my own just offering home visits, but now we've grown. I have a partner (Lauren Pike, Occupational Therapist) and we offer home visits across Perth, clinic appointments, mum's group sessions and workshops. 
Why do you love working with Mums/babies/kids so much?
Mainly because I feel like there's so much potential for positive change. Everyone knows that healthy eating is important, but for particularly fussy eaters, this isn't easy to actually do! If you've got a child who refuses most fruits and veggies, or doesn't like meat, then it can be incredibly stressful to feed them every day. I love how I can work with mums to work out an individual plan for their family, which relieves so much stress. Then I get the fun job of working with the kiddies to help them feel confident about tasting new foods. I just love what I do. 
What do you wish all expectant and new Mums knew about your area of expertise?
Eating has to be enjoyable. There's so much pressure on Mums to 'get' healthy food into their kids, but that approach actually makes kids fussier. A positive approach to eating, without pressure, is key to developing a good relationship with food. 
Contact details, web address and/or social media links
You can check out our website - www.mealtimes.com.au
I do weekly reviews of food products marketed to children, sharing what I like, don't like and what I recommend instead. You can check out these 'Chewsday Reviews' on the blog page of the website. 
Our Facebook- www.facebook.com/mealtimebuildingblocks 
Our Instagram- www.instagram.com/mealtimebuildingblocks 
For appointments you can email us at info@mealtimes.com.au
---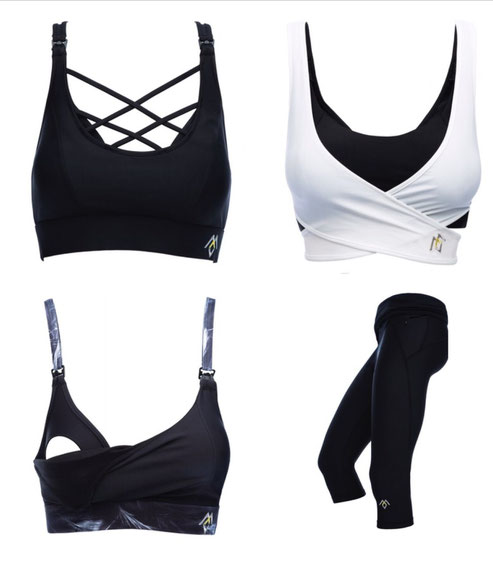 ---
Name
Joanne Shepherd
Director/Designer 
Summary of what the Company is about and how you came to create it
Mummactiv is a pregnancy/nursing activewear line designed to keep Mums stylishly active no matter what stage they are at. Whether they are Pregnant/Nursing or Postpartum we have you covered with functional and fashionable pieces. The line was created when I was pregnant with my second and there were no functional pieces that accommodated my changing needs. The clothes I used to wear were no longer able to be worn or I had to wear a crop and then change it to feed. 
Why do you love working with Mums/babies/kids so much?
Part of what we are also doing is to try to create an Active Mum Revolution whereby we support and encourage Mums to become active within their constraints or limitations and show them how this is possible. Mums give so much of themselves and we are hoping that what we do helps Mums to regain just a little bit of themselves back again (and feel beautiful in the process). 
What do you wish all expectant and new Mums knew about your area of expertise?
That exercise during pregnancy has unending benefits for both the unborn baby and Mum. It can help to reduce backaches, constipation, bloating and swelling but also help with labour and the recovery process. 
Contact details
WEBSITE: www.mummactiv.com 
EMAIL: mummactiv@hotmail.com 
INSTAGRAM: @mumactiv
FACEBOOOK: mummactiv1
---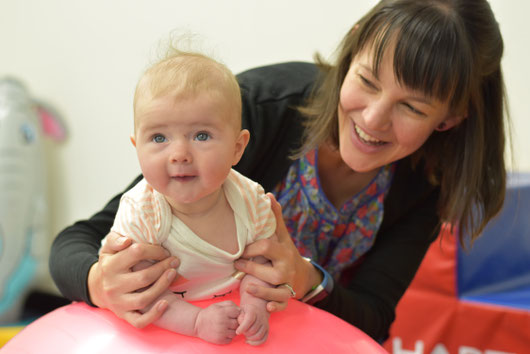 ---
Name
Lisa Cargeeg – practice director 
Summary of what the Company is about and how you came to create it
Step by Step is a physiotherapy practice especially for babies and children. We specialise in working with families to support the gross motor (movement and positioning) development of babies and children of all ages. 
I had been working in private practise for almost 20 years when I decided that it was time to draw on the many ideas I've had over the years and create the brand new treatment space of which I've always dreamed. I had a great time creating Step by Step, an attractive, colourful, purpose built space with many toys and attractions  to encourage babies and children to play and move.  I wanted a practice that was accessible and easy for families with prams and wheelchairs to visit and where parents and children felt well supported and welcome, whether they came to see us once, or regularly for years! 
We employ three senior physiotherapists with specialist skills working with babies, children, and adolescents with a wide range of abilities. We aim to help all our clients to maximise their full potential and use games and play to engage the kids and enable them to reach their goals in anything from tummy time to sport. 
Why do you love working with Mums/babies/kids so much?
At Step by Step we love seeing families delight in the way their children move. It is rewarding teaching parents how to play with their babies and children in a way that supports their motor development. Each new milestone brings new opportunities for fun and adventure whether it be learning to roll, crawl, walk, or do handstands.  
Children learn through play and movement so we are passionate about supporting motor development to help babies and kids of all ages participate in the activities that are important to them. We love helping the kids to reach these milestones and being there to share the joy that their success brings to their families. 
As every parent knows, encouraging babies and children to do things that they find difficult can be challenging, and even exasperating. At Step by Step we think it's worth the effort! Paediatric physio is fun, unpredictable and full of curve balls! Working with babies and kids keeps us on our toes, we love finding new and creative ways to encourage them to enjoy movement and we are constantly surprised and amused by the things they teach us along the way!
 What do you wish all expectant and new Mums knew about your area of expertise?
Physios are for little people too! Everyone knows physios help adults who have pain and injuries. Paediatric physio is very different but just as important. Movement and positioning is so important for babies for learning, play and even emotional regulation and bonding with their caregivers. 
Paediatric physio involves educating parents about what to expect from play and development. Physiotherapists teach parents how to hold, support, move and play with their baby. This is important for the baby to help them settle, to enjoy the movement their growing bodies develop and to progress through their motor milestones. It is also so important for parents to enjoy this special time. 
If you have any questions about your baby's movement or motor development, what is typical at different ages, or what kinds of toys and games can help move your baby onto the next motor milestone then paediatric physio can help! If you have questions or concerns it is never too early for physio.  For example, at Step by Step we often treat newborn babies with a flat spot on their head (plagiocephally) and/or a stiff neck (torticollis). This is a really common problem that can be easily and very gently treated just by learning about positioning and moving newborns. This is just one area we love to teach new mums about so if you have any questions please contact us with the details below. 
Contact details
For more information about our practise, the things we can help with and links to further information please visit our website http://www.stepbystepphysiotherapy.com or facebook page https://www.facebook.com/stepbystepphysiotherapy 
---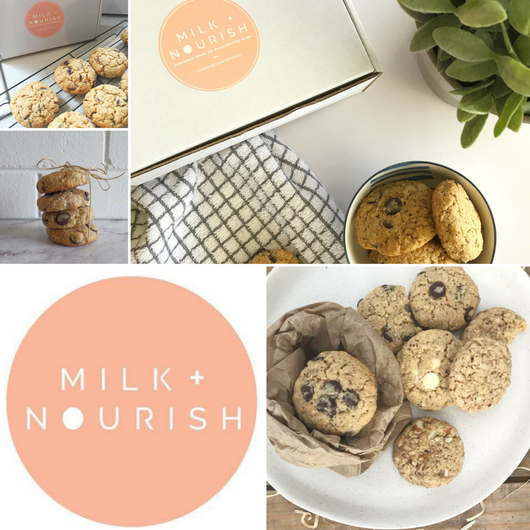 ---
Name
Kylie Harbo & Leigh Maclean
Owners and Operators 
Summary of what the Company is about and how you came to create it
Milk + Nourish was created in 2017 by two Perth mums, Leigh and Kylie who, having both breastfed their children, know the love, effort and challenges that breastfeeding brings. They believe that it is a personal experience and aim to support Mums to thrive.
Leigh and Kylie had been friends for years through their husbands, but after having their first babies a month apart in 2014 they grew extremely close, bouncing the new mum whirlwind off of each other. In 2016, they both went on to have another baby, again just months apart, and as they both breastfed and were making lactation cookies for themselves and their friends, the demand grew and they decided to launch their online store.
Leigh and Kylie prepare homemade cookies incorporating galactagogues including brewer's yeast, flaxseed and oats. There are various flavours available as well as options for specific dietary requirements. They have also recently launched DIY cookie mix and boosters (made from vegetable capsules).
 Why do you love working with Mums/babies/kids so much?
We love working with Mums and supporting their breastfeeding journey, we've created a product to give them confidence to breastfeed as long as they feel comfortable to.
 What do you wish all expectant and new Mums knew about your area of expertise?
Galactagogues are foods, herbs or medications that may help to increase breastmilk supply by increasing prolactin levels.
Contact details
If you are looking to order some cookies, each order is baked fresh and, depending on your delivery option, your cookies should arrive within 3-5 business days (standard delivery) or 2-3 business days for express post. If you're WA-based and local to the 6018 area you can also choose to pick up your order. There are also a few stockists around Perth, view these on their website.
Email: info@milkandnourish.com
Website: www.milkandnourish.com
Facebook: www.facebook.com/milkandnourish
Instagram: @milkandnourish
---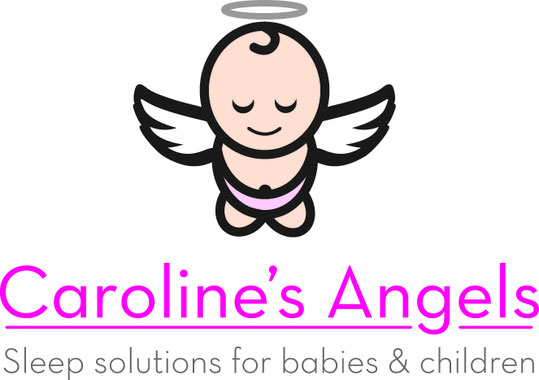 ---
Name
Caroline McMahon RN RM BSN 
Summary of what the Company is about and how you came to create it
Carolines Angels came about as I had struggled terribly with my own sons and their sleep.  While I eagerly searched for and accepted help from parent help centres, the style of help offered often made my son's sleep worse which I didn't think was possible.  
Along with Caroline Radford RN RM CHN BSN, we spent many years considering this issue, and understood first hand that many other parents also found difficult and worked toward offering a more unique style of support for each family and their child.  In 2016, we patented our Infant Sleep Model - Dynamic Sleep Connection™.  We broke down the essential steps that were required for all babies and children to sleep well, but then focused on how those steps where implemented in an individualised format.  Once the underpinning of healthy sleep is addressed, sleep improvement is much easier for both parents and child without needing to use abrupt extinction methods that can traumatise the child.  
We published our first book "5 Steps To Sleep - For Babies and Children'' in 2016 that outlines how to practically implement our Dynamic Sleep Connection theory.
The team at Caroline's Angels offer in home visits in Perth and Melbourne ( other areas by negotiation), phone, skype and email support wherever you are in the world.
 Why do you love working with Mums/babies/kids so much?
I have been naturally fascinated with babies since I was a child myself. I loved being with mothers and babies so much that I did Midwifery and since then have expanded my role to assist the difficult areas of parenting, offering not only a solution to their problems, but being genuinely empathetic to their struggles and guiding them to being the parent that they wish to be.  To this day I am still constantly fascinated with babies.
 What do you wish all expectant and new Mums knew about your area of expertise?
That at Caroline's Angels, all of our team are mothers ourselves and have experienced issues with sleep and settling first hand.  That our support and guidance is not just from a text book.  While we research based evidence is formost in our practice, we also combine that with a wealth of experience and genuine understanding of the stuggles, anxiety and exhaustion that mothers are challenged with.  That we work with parents to find a suitable plan for their own unique child using a more gentle phasic approach.
Contact details
Caroline McMahon 0400 209 195
carolinem@carolinesangels.com.au
Facebook - Carolines Angels Baby Sleep Specialists
Insta - @carolinesangelsbabysleep
Twitter - Carolines Angels @carolinesangels
---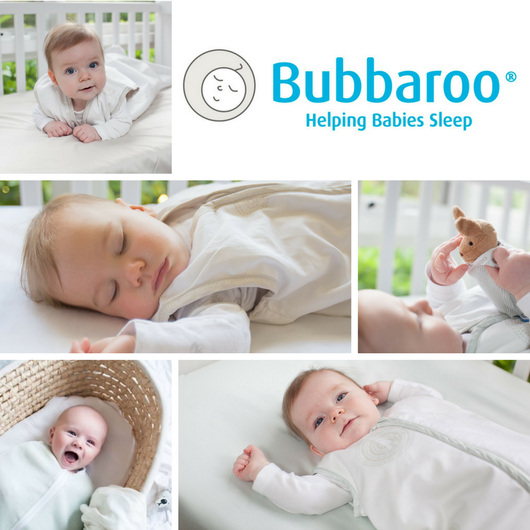 ---
Name
 Nicole Cassey
Owner & Founder of Bubbaroo

Summary of what your company is about and how you came to create it.
 I was inspired to create Bubbaroo after the personal experience I had with my first child, Jacob…
As with every parent, my life changed forever after the birth of my son Jacob. When he came into the world screaming his lungs out in 2004, Jacob and I shared many sleepless days and nights with him in continual distress - he would stiffen, arch his back in pain and had an acute "startle" reflex.

Three hospital stays, numerous GP visits and lactation consultations, I was very anxious, my baby was in so much pain, refusing to feed and losing weight rapidly.  Jacob was finally diagnosed with severe Gastro-Oesophageal Reflux Disease, resulting in his failure to thrive. To calm him and settle his 'startle' reflex, we tried to swaddle Jacob but he'd easily escape the traditional blanket and repeatedly kick it off – I nick named him Houdini. I didn't like using a traditional blanket because I needed to pull the blanket so tight and restrict his movement. 

Sleep deprived and desperate, I searched for a sleep swaddle solution that would allow Jacob freedom of movement without being able to kick himself loose. There was nothing.

So I decided to create my own swaddle product.  As with most innovation,
Bubbaroo's first Joey Pouch® Swaddle Wrap was born of necessity, motivation and creativity. I'd finally created a one-size swaddle solution that comforts baby, wasn't tight across their chest but allowed for movement of arms and legs without forcing them into a particular position.  A swaddle product that simulated a mother's womb and wasn't a straight jacket!  Like a Kangaroo's pouch, hence the name Joey Pouch!

At 4 months, when Jacob got busy rolling over and moving around the cot, keeping him covered and comfortable again became difficult so I developed Bubbaroo's Joey Swag® Baby Sleeping Bag as the essential complement and next step after the Joey Pouch® (this was before the launch of the Joey Pod Transitional Swaddle). For the lucky few who manage swaddle-free, the Joey Swag® Baby Sleeping Bag can be used for babies weighing over 4kg (8.8LBS).

I launched our first range of Joey Pouch Swaddle Wraps and Joey Swag baby sleeping bags at the Pregnancy Babies & Children's Expo in April 2006! Shortly thereafter I found out I was pregnant with my second child. By the time my second child Emily Grace was born in 2007, she was able to benefit from the Joey Pouch Swaddle and the entire Joey Swag baby sleeping bag range until Em graduated to the 'big bed' milestone. Bubbaroo's unique travel system enabled us to use them when out and about when nap time called in both the car and pram.

Bubbaroo is a small niche company based in Perth Western Australia. We're a trusted Australian brand of safe premium baby sleepwear. All our products have been designed by me as a result of firsthand experience and based on extensive research into safe sleep.  With input from midwives, Red Nose (formerly SIDSand Kids) and many other healthcare professionals, we conducted over a year of initial market research prior to launching. 

At Bubbaroo, we're looking to the future. We're developing new product lines such as the Joey Pod Transitional Swaddle as the second stage after the Joey Pouch Swaddle and working with organic cotton and Australian wool in our Platinum Range. We're focusing on our workshops and collaborating with various specialists and experts in their field who believe what we believe and have a passion to help and support parents and expectant parents.

As a parent myself I stand by our exceptional quality and specifically designed safe baby sleepwear, bedding and accessories backed up with latest research. We're known for our unwavering customer service, caring and supportive philosophy and integrity, our award winning brand means you have peace of mind.
 
Why do you love working with Mums/babies/kids so much?
I know what it's like when your baby just isn't sleeping.  I've been there and remember feeling so overwhelmed, no one was listening to my concerns about my child's health - I felt like a number and that no one really cared. I don't believe any mother should have to go through what I went through. Yes, being a Mum is really hard work but I pursued so many different avenues to try to find answers as to why my "healthy" newborn was in continual distress, not thriving and not sleeping. I was relentless in my quest for answers and once we got to the bottom of Jacob's health issues, so he wasn't in constant pain and was gaining weight, I was able to work on improving his sleep.  We did get there and my journey with Jacob is what inspired me to create Bubbaroo. I have a passion for sharing knowledge and community. I ensure that at Bubbaroo we're up to date with the latest safe sleep research and collaborate with specialists and experts in their field that believe what we believe and have a passion for helping and supporting parents and expectant parents.

What do you wish all expectant and new Mums knew about your area of expertise?
Based on my experience as an expectant mum and meeting many expectant Mums, I think we're so focussed on the birth of our baby that we're not as prepared for the monumental change that a baby will have on your entire life.  It can be so overwhelming especially when you're so sleep deprived. I know what it's like, my son Jacob was initially a terrible sleeper and this was such a shock to the system – aren't babies meant to sleep?! I suffered with my own health issues and believe that Mums need to focus on their own health and well-being too – I have learnt through bitter experience that you cannot pour from an empty cup and that you need to look after your own health and well-being too.  I created Bubbaroo to help babies sleep so then Mums and the whole family can get the sleep they need too! 

Contact details
www.bubbaroo.com.au
Ph: 1300 282 766
Email: info@bubbaroo.com.au
Facebook: bubbaroobaby    Instagram: bubbaroobaby
Twitter: bubbaroo               Pinterest: bubbaroobaby
---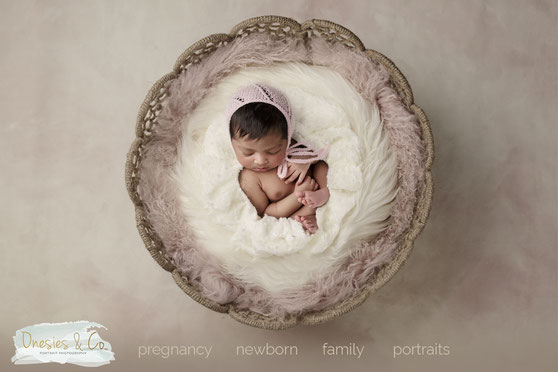 ---
Name
Emilia Gray, director & principle photographer 

Summary of what your company is about and how you came to create it.

Starting from humble beginnings, today in its 9th year Onesies & Co is a well-established studio specializing in pregnancy, baby and family portraits. It's a unique space with a home-like feel located on the beach in North Coogee, just minutes from the center of Fremantle. 
Why do you love working with Mums/babies/kids so much?
I am continuously inspired by this journey of Motherhood, from Pregnancy to birth, and as we watch our babies grow. It's the most challenging and humble time in a woman's life, it changes everything. A photograph is a wonderful tool to take you back to that moment, save the memory and the feeling from fading away. 

What do you wish all expectant and new Mums knew about your area of expertise?
In our industry there is truly an abundance of options: there is a photographer for every style preference and price range. Experience and understanding of infant anatomy is important when working with newborns. A professional business practice and a great personality behind the lens are key to keep you and your partner comfortable throughout the process. Ask lots of questions to make sure you and your photographer are a great fit.

Contact details

O Studios is located at 52 Rollinson rd, North Coogee
Tel: 6225 2039 Mob: 0405 348 383
Facebook: onesiesandco
Instagram: onesiesandco
---

---
Name
Fiona Rogerson
Perth HypnoBirthing Educator and Birth/Postnatal Doula 

Summary of what your company is about and how you came to create it.

Exhale Birth was created from a culmination of my own personal experiences of birth and motherhood (which included secondary infertility, IVF, pregnancy loss, instrumental birth, postnatal depression and breastfeeding struggles, but ultimately beautiful positive birth) together with what I witnessed to be similar experiences of other mothers through my work as a professional pregnancy and newborn photographer.  What I saw was missing was from all of it, myself included, was that women do not fully understand their own power in pregnancy and birth, but instead face birth with fear and anxiety where they should be feeling empowered and self-assured.  Through my HypnoBirthing classes I provide a supportive space for women and their partners to let go and release their fears and anxieties surrounding birth so that they can move forward toward achieving a fulfilling, empowered birth. I provide the antenatal education that they need to fully understand the powerful potential of their mind and body, and to uncover all of their options in birthing.   I provide guidance for women to let go of their inhibitions so that they can take in the truths of birth.  I provide space for mothers to breath out, so they can breathe in, space to exhale.
The full story behind the creation of Exhale Birth can be read here  
Why do you love working with Mums/babies/kids so much?
Mothers often underestimate their strength, resilience and power, particularly when it comes to birth.  Guiding women to uncover that within themselves, and witnessing them journey from a place of anxiety or fear surrounding their birth to confidence and excitement, in such a short space of time leaves me feeling honoured.  Then staying connected with them and seeing this continue for them as they enter motherhood is just phenomenal.  Women are powerhouses, and working with them and serving them is something that I deeply love. 

What do you wish all expectant and new Mums knew about your area of expertise?
Through HypnoBirthing antenatal education I work to remove the fear that surrounds birth, so that women can meet their birth with the confidence and support they need to make informed decisions, leading them to a positive and fulfilled birthing experience.  A positive birth is created from a place of empowerment and choice, no matter how birth unfolds. I provide women and their partners with the guidance they want and need to achieve a positive birth. 

Contact details

0402 017 425
Facebook: fionarogerson.exhalebirth
Instagram: exhalebirth.fionarogerson
---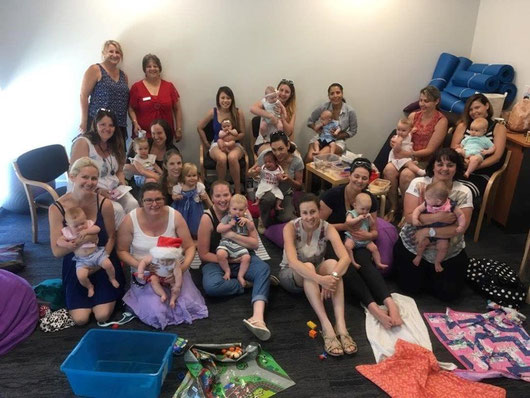 ---
Name
Ruth McIntosh
Coordinator of Childbirth Education 

Summary of what your company is about and how you came to create it.

The Bump WA provide a range of services to ensure women and their partners are well-informed, well-prepared, and well-supported for pregnancy, birth and parenthood. 
Why do you love working with Mums/babies/kids so much?
I enjoy helping new parents discover they are the experts in their child's care. 

What do you wish all expectant and new Mums knew about your area of expertise?
That they have choices and there is support out there.

Contact details

Unit 8/11 Wentworth Parade
Success WA 6164
T:(08) 9498 6033  F: (08) 9498 609
Facebook: TheBumpWA
---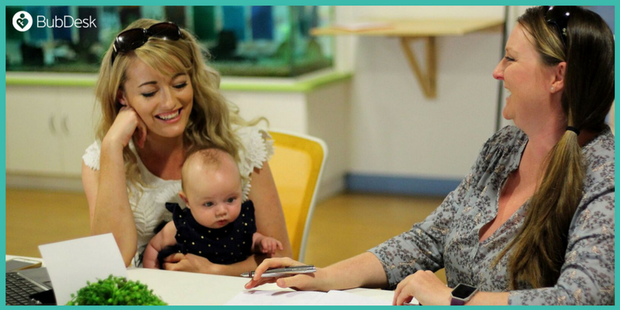 ---
Name
Meg Burrage
Founder, Director & Parent

Summary of what your company is about and how you came to create it.

BubDesk is a network of participating childcare centres that offer parent workspace within their centres, enabling new parents to truly "blend" work and life. If you're still feeding or just not ready to be separated from your little one all day, but want to get some work done, BubDesk is the answer!
Why do you love working with Mums/babies/kids so much?
The BubDesk mission is to create a world where parents truly can have it all. I see no reason why career success and family should be a choice and love to see mums in business achieve it all. 

Contact details

Facebook: bubdesk 
Instragram: bubdesk
---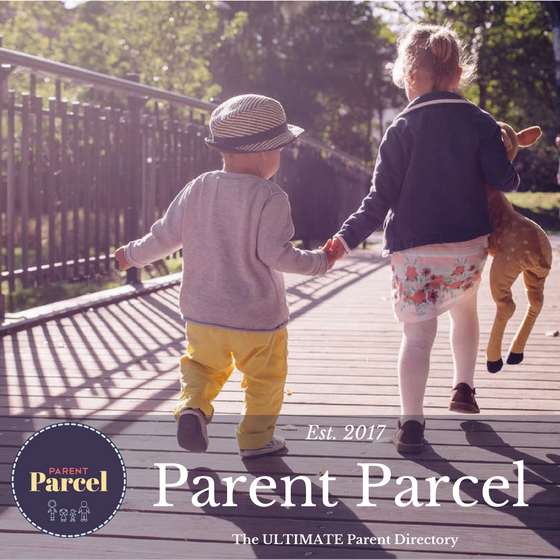 ---
Name
Aisha Pound, Elise Gaudieri & Jules Coker
Directors Parent Parcel

Summary of what your company is about and how you came to create it.

Parent Parcel Pty is the Ultimate Parent Directory of Perth - whether you are pregnant, a new parent or an established family, we share with you places which you didn't know existed, and services that you would not have dreamed of utilising before becoming a parent, all at exclusive discounted prices. 
Parent Parcel was created after Aisha, Elise and Jules had their first babies and were talking about the struggles of being a new mum, particularly how hard it can be to ensure you get out of the house with your little one every day without blowing the budget. We joked, as we all knew all the best restaurants and bars around Perth… however parks, playcentres, Gymbaroo, swimming lessons and kid friendly cafes / restaurants were a whole new world to us... from here Parent Parcel was born!
Parent Parcel aims to provide Perth parents thousands in savings whilst also supporting local, over 400 Perth businesses and local charities.
Why do you love working with Mums/babies/kids so much?
Because we get it!! As new mums ourselves we understand the struggles that come with parenthood and are happy to be able to provide a platform to others which helps give mums the information they need right at their fingertips, all whilst saving some money in the process!

What do you wish all expectant and new Mums knew about your area of expertise?
Contact details
Facebook: parentparcel/
Instagram: @parent_parcel