Overactive Bladders and Over-drinking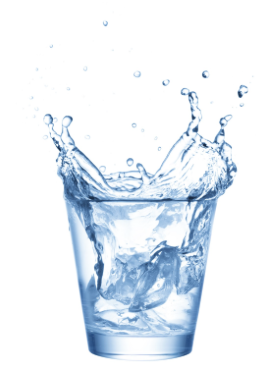 Could the answer be as simple as 'drink less water'?
Whether it's from childhood, sports coaches, or the media, we seem to be consistently told through life to 'drink more water'! As a women's health physiotherapist, I treat many women with bladder dysfunction, and what I've noticed over the years is that there seem to be more young and middle-aged women who are actually over-drinking rather than under-drinking. 
The general health advice that I'm sure we've all heard is 'drink 6-8 glasses of water per day'. If these glasses are a standard 250ml, then this advice fits with what I know about bladder and kidney health, which is that 1.5-2L per day of fluid is optimal to go through the system. Breastfeeding mothers should increase this to 2.5-3L to take into account the extra fluid needed to produce milk. 
However... did you know that this 1.5-2L that is recommended is total fluid intake? That means that it includes coffee, tea, juices, soups etc. Many people seem to be drinking 8 glasses of water per day on top of their 4 coffees and 500ml freshly squeezed fruit and veggie juice!
One of the most common complaints that a patient will come and see me about is an 'overactive bladder', which means urinary urgency, frequency (more than once every 2-3 hours), getting up in the night more than once, and perhaps also leaking on the way to the toilet (called 'Urge Urinary Incontinence').
If someone presents with these issues, they may assume that pelvic floor training is the answer. This is a common myth - although pelvic floor training might be a part of the management, overactive bladder symptoms are so much more often due to bladder issues or fluid intake issues, rather than pelvic floor weakness.
So the first thing I would get these patients to do is to fill out a 'bladder diary' - they need to measure everything they drink and measure every wee for three days in a row and bring back the report for me to analyse. I am then looking for daily: 
total intake
percentage caffeine &/or alcohol intake
total output
number of voids
bladder volumes
how urgent it was 
episodes of leakage
These are the normal values (although it may vary slightly depending on age and weight)
1.5-2L in and out
no more than 1/3 caffeine & alcohol of total intake
4-7 voids per day
0-1 voids per night
250-400ml daytime voids
400-600ml night time voids
Not voiding just in case with no urge
Not being extremely urgent or not making it in time
So often, these bladder diaries come back showing a total intake and/or output of 3-4L +. The person either says 'I thought I was supposed to drink that much', or they say 'I need to drink that much, I'm thirsty'. 
If 3-4L is also coming out per day, then the body obviously didn't need it. So if someone is that thirsty, diabetes and other imbalances should be checked by the GP. 
If 3-4L is being drunk, but, for example, only 2L is coming out, then the body must be losing fluid as sweat and therefore your body did need it.
But if this isn't the case, and if 3-4L is being produced by the system each day, of course the urinary frequency and urgency are going to increase too. Unless the bladder is being routinely overstretched (which can be very bad for you), then 4L divided by 250-400ml voids each time means going about 12 times per day would be 'normal', and would explain the symptoms of urinary frequency and getting up more than once in the night. Your bladder would fill very quickly!
I would be recommending slowly cutting back total fluid intake, minimising 'bladder irritants' like caffeine & alcohol to less than 1/3 total fluid intake (or cutting them out completely), and avoiding 'just in case' voiding (this can train the bladder to hold less over time). 
Please seek help from a Women's Health & Continence Physiotherapist if you have further questions! 
Taryn Watson (author) works at Southcare Physiotherapy (93322132) and Riseley Physiotherapy (93644073).